Shipping Information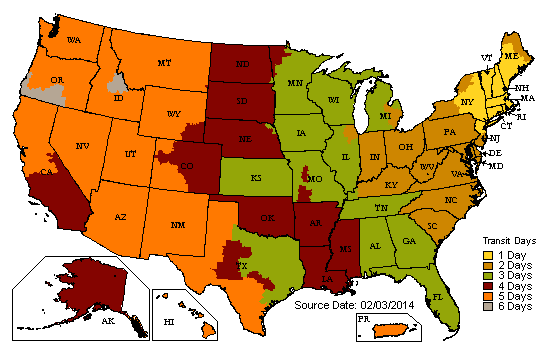 Shipping and Handling
Shipping and handling charges are based on the merchandise value shipped to each recipient. You are welcome to select the shipping method during the order entry process. If you wish to use the printable PDF order form, please consult the Shipping and Handling chart on the front. Also let us know the date when you would like the candy to arrive.
Domestic Shipping
Unless specified for immediate shipment, orders are usually shipped within 2-3 business days. For candy deliveries to domestic addresses UPS Ground and USPS Priority Mail shipping services are used.
Warm Weather Shipping
We do not ship chocolate-containing products, except fudge, outside of New England between May 15th-September 15th.  We do not warrant against melting or chocolate bloom within this period, and we do not use cold packaging.
We will ship chocolate products within New England during this period to customers who are willing to accept the inherent risk of melting or bloom.  We can hold shipping for cooler days, and will not ship at the end of the week, to avoid prolonged time in transit.
If you would like to order chocolate products to be shipped within New England, or want to schedule pick-up of your order, please phone 508-520-9139, or email your order and contact information to business@trappistinecandy.com.